VA Form 28-1905r Printable, Fillable in PDF – Receipt Of Supplies.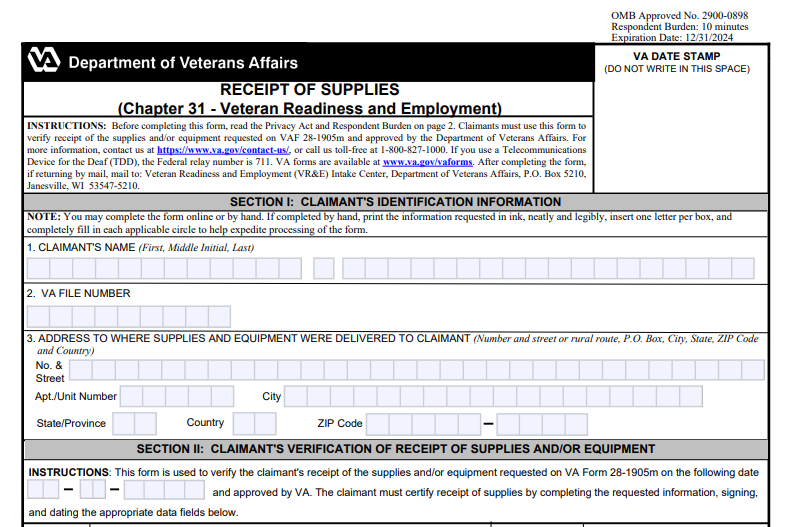 Instructions For Completing VA Form 28-1905r:
Preparing to complete this form, please review the Privacy Act and Respondent Burden on page 2. In order to verify receipt of the supplies and/or equipment requested on VAF 28-1905m and authorized by the Department of Veterans Affairs, claimants must complete and submit this form. Please visit https://www.va.gov/contact-us for further information, or call us toll-free at 1-800-827-1000 if you have any questions. In the event that you are using a Telecommunications Device for the Deaf (TDD), the Federal relay number is 711. VA forms are accessible at the following website: www.va.gov/vaforms. To return via mail, please address the form to Veteran Readiness and Employment (VR&E) Intake Center, Department of Veterans Affairs, P.O. Box 5210, Janesville, WI 53547-5210 once you have completed the form.
VA Form 28-1905r Printable, Fillable in PDF
Related Post For VA Form 28-1905r