VA Form 22-8979 Printable, Fillable in PDF – Student Verification Of Enrollment.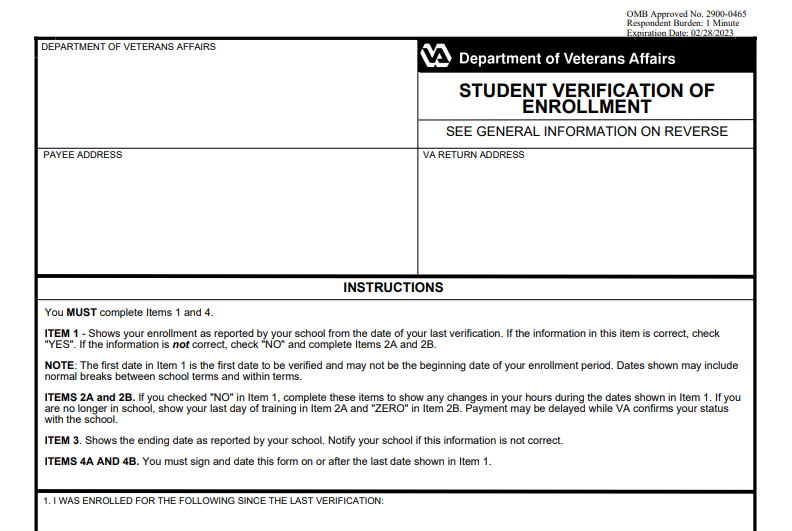 VA Form 22-8979 Instructions
ITEM 1 – Shows your enrollment as reported by your school from the date of your last verification. If the information in this item is correct, check "YES". If the information is not correct, check "NO" and complete Items 2A and 2B.
NOTE: The first date in Item 1 is the first date to be verified and may not be the beginning date of your enrollment period. Dates shown may include normal breaks between school terms and within terms.
ITEMS 2A and 2B. If you checked "NO" in Item 1, complete these items to show any changes in your hours during the dates shown in Item 1. If you are no longer in school, show your last day of training in Item 2A and "ZERO" in Item 2B. Payment may be delayed while VA confirms your status with the school.
ITEM 3. Shows the ending date as reported by your school. Notify your school if this information is not correct.
ITEMS 4A AND 4B. You must sign and date this form on or after the last date shown in Item 1.
VA Form 22-8979 Printable, Fillable in PDF
Related Post For VA Form 22-8979