VA Form 10-1313-8 Printable, Fillable in PDF – Investigator's Total VA And Non-VA Research/Development Support.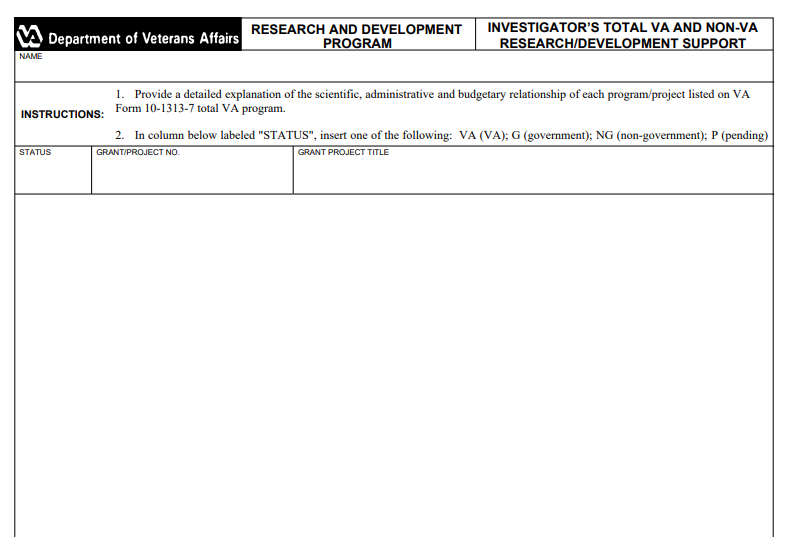 VA Form 10-1313-8 Instructions:
Provide a detailed explanation of the scientific, administrative and budgetary relationship of each program/project listed on VA Form 10-1313-7 total VA program.
In column below labeled "STATUS", insert one of the following: VA (VA); G (government); NG (non-government); P (pending).
VA Form 10-1313-8 Printable, Fillable in PDF
Related Post For VA Form 10-1313-8